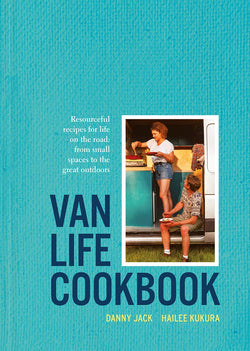 Bookspeed
Van Life Cookbook
The Van Life Cookbook is about an approach to cooking and eating that saves time and money, is good for the soul and makes the most of your immediate environment.
In Van Life Cookbook, they share a way of cooking that is sustainable and seasonal and bring together delicious recipes that can be made on a budget. The ingredients can be foraged, bought from a farm shop on the road or even a corner shop or garage, meaning there's a recipe for every kind of adventure.
From campervans, to canal boats and cabins, this book is a celebration of the unexpected opportunities that modest spaces and smaller budgets can offer.
Author: Hailee Kukura & Danny Jack