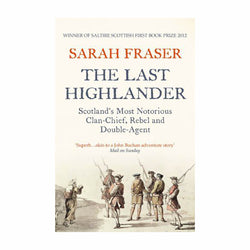 Bookspeed
The Last Highlander
Lord Simon Lovat was the last of the great Scottish chiefs, and the last nobleman to be executed for treason.
In July 1745, Bonnie Prince Charlie lands on Eriskay, a tiny Hebridean island and launches his last and greatest attempt to seize back his throne, joined after victory at Preston Pans by Simon Fraser, Lord Lovat and his clans. They reach Derby before retreating ignominiously and facing final defeat at the hands of the British at Culloden.
This gripping adventure and spy story uses the events of Lovat's life to recreate this extraordinary period of history.