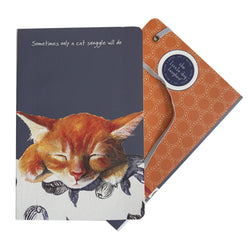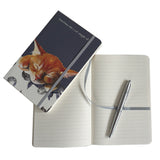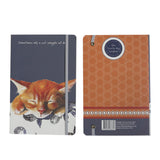 The Little Dog
Snuggle Notebook
This Snuggle cat notebook is A5 in size and has lined pages. It has a soft flexi spine and cover with a ribbon page marker and elastic closer. This is perfect for feline fans who know you can never have enough notebooks in your life! 
Perhaps treat yourself or give as a gift to the cat lovers in your life!
Notebook size Width:14.5cm Height: 21cm Depth:1.2cm
Approx 100 lined pages.
Other items are available in this design.