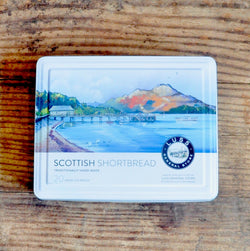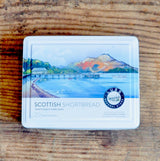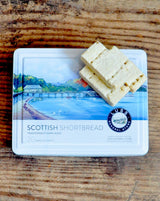 Chrystal's Shortbread
Shortbread Tin
DUE TO CUSTOMS REQUIREMENTS, THIS PRODUCTS IS LIMITED TO 2 PER CUSTOMER FOR OVERSEAS DELIVERY. (There are no restrictions on UK orders)
This traditional Scottish shortbread has been handmade by local supplier, Chrystal's of Loch Lomond. The recipe has been passed down through many generations of her family. This gift tin is decorated with a beautiful artwork by Scottish artist Daniel Campbell featuring a Scottish landscape and Highland Cows. 
(Min 475g)
Ingredients: Wheat flour, Butter, Cornflour, Sugar 
Allergens shown in bold.