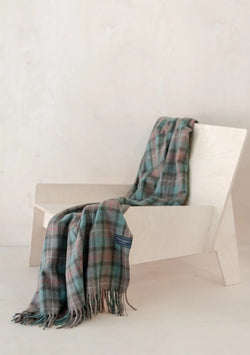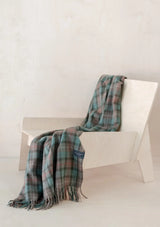 The Tartan Blanket Co.
Recycled Wool Blanket in Fraser Hunting Weathered Tartan
Woven from 70% Recycled Wool, 30% Mixed Recycled Fibres.
Wool is blended with recycled mixed fibres and respun, new blankets are then woven with the recycled yarn and hand finished. The final product is a soft and durable sustainable blanket.
70% recycled wool, 30% mixed fibres 
72cm x 190cm, including fringing


Designed in Edinburgh, wool sourced from India
Machine wash on wool cycle. Lay flat to dry.