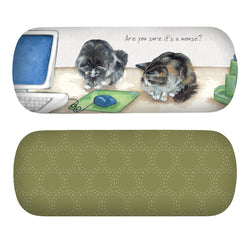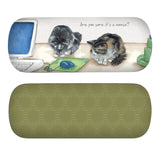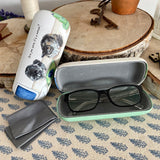 The Little Dog
Office Cats Glasses Case
The Office Cats glasses case feels as good as it looks.  This glasses case has a cream flock interior with a dark grey cleaning cloth. It is practical, well-made & superbly illustrated.  It is a lovely gift idea for any self-confessed cat lover.
This glasses case is sized Width :6.5cm x Depth :4cm Height :16cm
Material: Hard Polyurethane
Other items are available in this design.