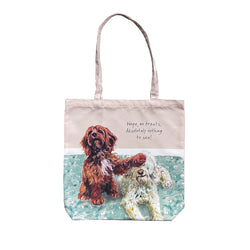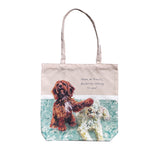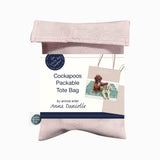 The Little Dog
Nothing To See Packable Tote Bag
This practical and pleasing Cockapoos packable tote bag has an excellent holding capacity thanks to the added gusset and quality fabric.  The pouch is brightly coloured and matches the reverse fabric on the bag. It comes packaged with a simple wrap & makes a lovely gift option for any Cockapoo loving friend or family member. 
Bag size : 42cm x 10cm x 42cm
Handle length : 35cm (70cm)
Pocket size : 12.5cm x 19cm
Digitally printed onto 100% cotton.
Other items are available in this design.