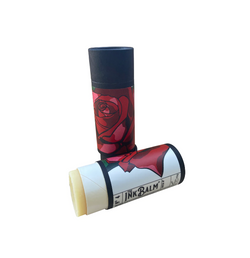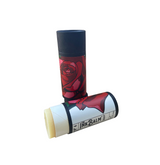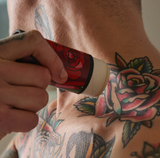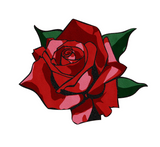 The Ink Balm
Ink Balm - Rose Flash
A rose is a classic symbol of love and beauty.  A rose tattoo meaning love won or lost has been popular throughout the ages as a symbol of the highest level of passion.

70g of natural product, with unique blend of essential oils. 
The blend of butters and oils are a perfect way to take care of your newly healed tattoo and for ever after.
Ingredients: Butyropermum Parkii, Cocos nucifera (Coconut) Oil, Prunus armeniaca (Apricot) Kernal Oil Mangifera indica (Mango) Seed Butter, Euphorbia Cerifera (candelilla) wax, Fragrance, Citral Citronellol Eugenol, Geraniol, Limonene, Linalool. 
Directions: Push up a small amount of balm and supply a thin layer over entire tattooed area. With clean hands you can massage the butter. 
Made in Scotland.