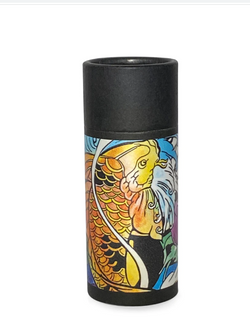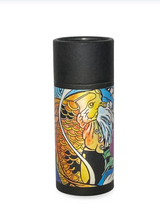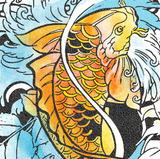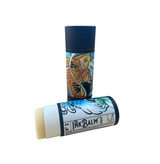 The Ink Balm
Ink Balm - The Japanese Koi
Many people have used koi fish tattoos as an inspiration for overcoming adversity. Koi fish represents perseverance, strength, tenacity, independence, and good luck amongst other virtues.
70g of natural product, with unique blend of essential oils. 
The blend of butters and oils are a perfect way to take care of your newly healed tattoo and for ever after.
Ingredients: Butyropermum Parkii, Cocos nucifera (Coconut) Oil, Prunus armeniaca (Apricot) Kernal Oil Mangifera indica (Mango) Seed Butter, Euphorbia Cerifera (candelilla) wax, Fragrance, Citral Citronellol Eugenol, Geraniol, Limonene, Linalool. 
Directions: Push up a small amount of balm and supply a thin layer over entire tattooed area. With clean hands you can massage the butter. 
Made in Scotland.