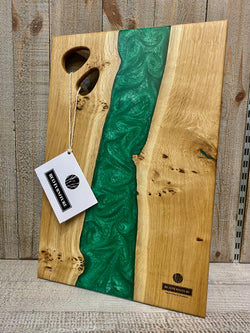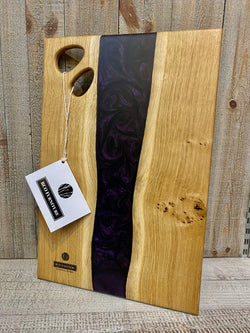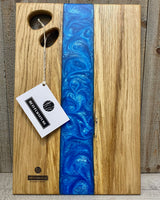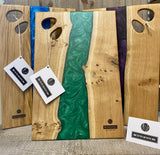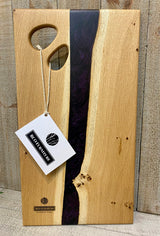 RCO Furniture
Handcrafted Serving Board with Resin River 45x30cm
Handcrafted in Ayrshire using sustainable wood from Scotland. Every board is unique and individually designed and handcrafted using only the highest quality Scottish hardwoods.
These cheese, tapas, antipasti or serving boards are sure to make a stunning addition to any table.
Every board is unique and handmade with no two boards the same.  Images are for guidance as colour intensity will vary from board to board.
Size: 45x30cm approx.
Care instructions: 
As with all natural wood products used for food purposes, the board should be re-coated intermittently with food safe oil to maintain a high quality finish.
To keep the board in good condition, simply wipe clean with a damp soapy cloth and wipe dry.  DO NOT submerge in water.