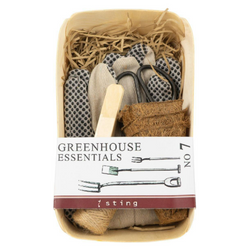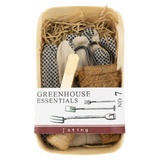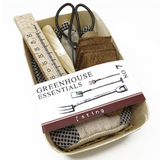 Sting in the Tail
Greenhouse Essentials Kit
This is a superbly practical gift for a gardener. All items are packed in a tray that can be used for sowing and growing seeds, with a water based, non-toxic coating. 
This Greenhouse Essentials Gift Tray contains a lovely assortment of useful drill gloves, coir root runners, 20 g of natural twine, 10 cm wooden labels and a super wooden thermometer and garden scissors made from high quality steel.
Sting supplies us with their Sustainability statement and they are approved by the Royal Horticultural Society. 
Package size - 13cm x 21.5cm