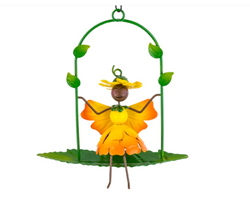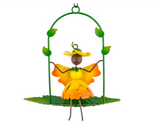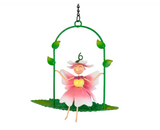 Fountasia
Flower Fairy Swings by Fountasia
Create a little magic with this Gorgeous and quirky Fairy swing!
Made from metal and beautifully hand painted, you can create a fabulous Fairy setting in any garden or room. Perfect for the Fairy Collector!
The chain means you can hang the fairy from a tree, branch or bracket.
Perfect for indoors too!
Measurements
H: 32cm W: 13cm D: 5cm