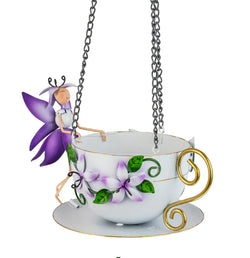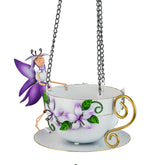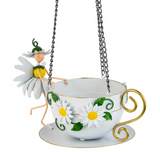 Fountasia
Fairy Teacup Bird Feeder
Bring a little magic into your life with these quirky Fairy Cup Bird Feeders!
They are made from metal and beautifully hand painted, you can create a fabulous fairy setting in any garden or room. 
The cup is painted white and finished in the fairy's chosen colour with the fairy holding onto the cup. The chain means you can hang the feeder from a tree, branch or bracket.

Dimensions: Height: 46cm Width: 18cm Depth: 12cm

This is not a toy.