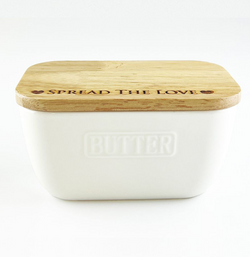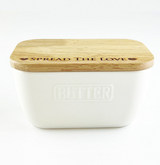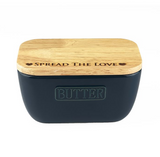 Selbrae House Ltd
Etched 'Spread the Love' Oak and Ceramic Butter Dish
Serve butter at the perfect temperature with our stylish ceramic and oak butter dish. 
A great and stylish alternative to single use plastic butter boxes.
Dimensions: Length 14.5cm x 9cm Depth x 8cm Height
Simply wipe down with a clean, damp cloth. Dry straight after cleaning. Do not submerse or leave to soak in water. To maintain appearance of wood over time a food safe oil wax can be re-applied using a dry cloth.
Food safe
Lid complete with seal to ensure freshness