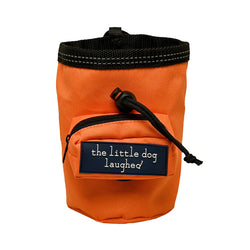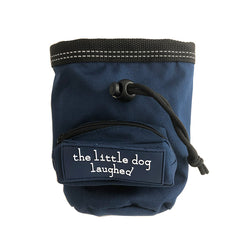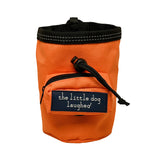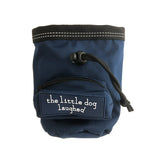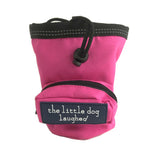 The Little Dog
Dog Walking Pouch
A practical & water repellent, pet treat pouch.  This pouch is super handy when out and about with your favourite four legged friend! It has an easy to use drawstring closure so you can quickly access well done treats or "eyes on me" focus rewards! Alternatively, it can be used to hold your keys and phone. It has an extra zip pocket section can be preloaded with essential poo bags, helping you avoid the guilt of forgetting to grab some before leaving the house. It has a carabiner clip which easily fastens to your trouser belt.
Available in 3 colours.
Size :Height: 16cm x Width:  11cm x Depth:  11cm
Carabiner clip fastening. Canvas with waterproof lining. Draw string closure.
Please note that poo bags and treats are not included.