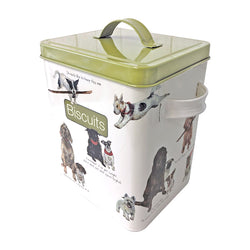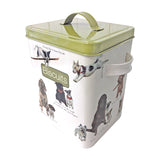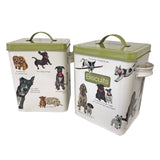 The Little Dog
Biscuit Club Dog Food Tin
This dog biscuit tin is very useful for dog mixer biscuits. It features a medley of our The Little Dog Laughed furry superstars with their humorous captions. Artwork is on all four sides of this tin & it would make a lovely and practical gift idea for those who adore their dog!
Made from a thick, quality tin.
Size : Height 19.5cm x Width 16.5cm x Depth 15cm
Other items are available in this design.