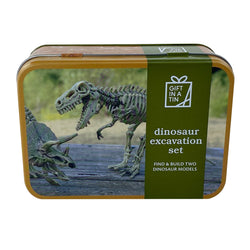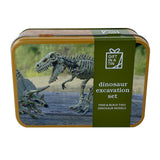 Widdop & Co.
Dinosaur Excavation Set in a Tin
This terr-ific set will delight any dinosaur enthusiast who would love to excavate their own life-like prehistoric creature. This gift offers a realistic excavation experience, allowing you to dig out dinosaur bones of both a T-Rex and Triceratops from within the blocks of clay provided. The model kit contains full instructions, goggles and digging tools, all stored in a stylish metal tin.
The set is packaged in a tin.
Tin Dimensions :Height 5.4cm x Width 9.8cm x Depth 14.4cm
Product Dimensions: Height 5.5cm x Weight 14cm x Depth 10cm
Suitable for adults & children over 6 years