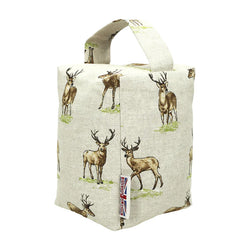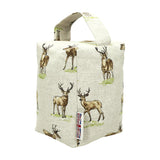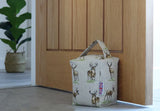 The Wheat Bag Company
Country Stag Doorstop
This handmade fabric door stop is a really pretty and very practical home accessory.
Perfect for any home interior, this functional and beautiful fabric door stop is perfect for keeping heavy doors in place.  It comes with a convenient handle making it easy to carry.
The door stop is individually hand made from 100% cotton, weighted with cleaned English wheat grains and topped with padding to maintain its shape..
Size: approx 14cm x 14cm 
Material 100% Cotton
Care Instructions: Can be wiped clean