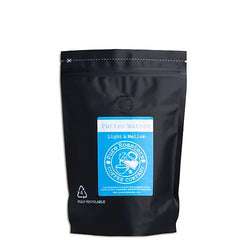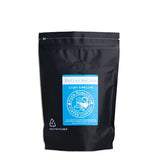 Pure Roasters Coffee Company
Patter Watter Coffee
Pure Roasters is a Scottish company who focus on fair treatment and ethical practice.
The Smooth Strong One
Much like the stoic Scotsman this blend is mellow in flavour and smooth on the tongue but bubbles with vibrancy behind the scenes as the caffeine content remains as high as the more intense Pure Roasters blends.

Medium Ground:
Suitable for most coffee machines. Not suitable for espresso machines.
Whole Bean:
A fine grind is required if an espresso machine is being used.
A coarse grind is the most suitable with the use of a cafetière.
Care Instructions:
Once ground we recommend you seal the bag and keep it in the freezer.  Coffee can be made from frozen and more flavour will be kept if you store it this way.
If not being kept in the freezer please use the bag within 6 weeks of opening.
Bag size: 250g
Colour of the bags will differ from images shown; they are now white.