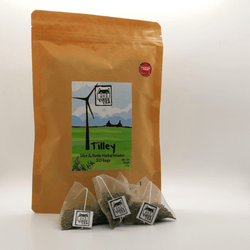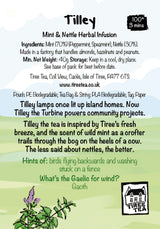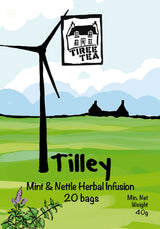 Tiree Tea
Tilley Mint & Nettle Herbal Infusion by Tiree Tea
Tilley Mint and Nettle Herbal Infusion draws it's inspiration from a variety of sources! Tilley lamps once powered island homes. Now Tilly the Turbine powers community projects.
A refreshing blend of spearmint, peppermint and nettle, Tilley Mint and Nettle Tea is inspired by Tiree's fresh breeze, and the scent of wild mint as a crofter trails through a bog on the heels of a cow. The less said about nettles, the better.
Hints of: birds flying backwards and washing stuck on a fence.
Net weight: 40g (20 teabags) | 20g (10 teabags)
Ingredients:
Mint (70%) (Peppermint, Spearmint)
Nettle (30%)
Brew for 3 mins at 100 degrees