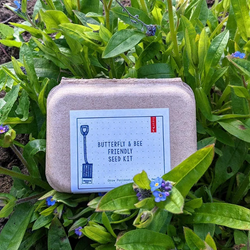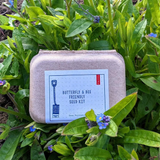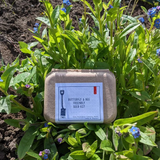 Sting in the Tail
Butterfly and Bee Seed Kit
Kit contains a selection of bee friendly seeds, compressed coir compost & labels. 
Instructions for Use: gradually add water to your compost until it is fully expanded, use the clam shell packaging to sow your seeds, cover seeds with thin layer of compost, when seedlings have 2 pairs of leaves transfer into larger pots. 
Packaging: made from recycled cardboard & 100% recyclable.
Dimensions: Length 11cm x Width 8cm x Height 3.5cm