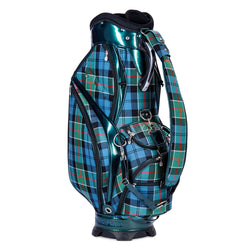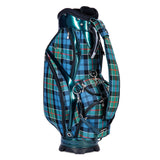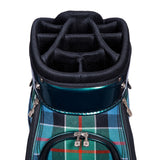 Ancient Colquhoun Golf Bag
Our luxury Ancient Colquhoun tartan golf tour bag is custom made and guaranteed to turn heads on the course!
This bespoke golf bag has been skilfully crafted in the Colquhoun clan tartan from authentic 16oz wool tartan sourced from the world's only dedicated hand-crafted tartan mill. DC Dalgleish weave & finish classic tartans and contemporary plaids right here Scotland, the home of golf. The golf bag itself is handmade with careful attention to every detail ensuring it is made to the highest standards.
Tartan fabric is made from 100% worsted wool yarn manufactured to the highest quality and traditional craftsmanship.