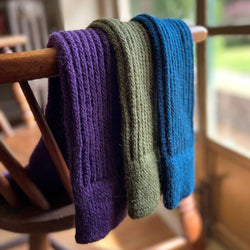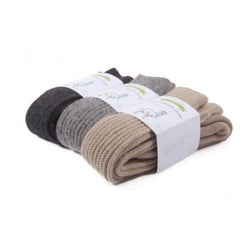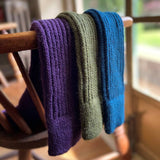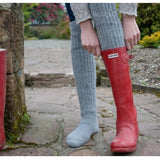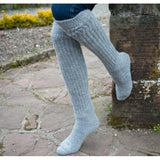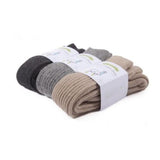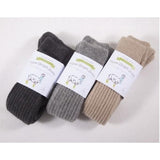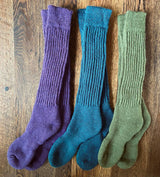 Samantha Holmes
Alpaca Chunky Knee High Socks by Samantha Holmes
The warmest, softest, longest lasting alpaca socks Samantha Holmes has ever produced. They are cushion looped, a fantastic fit and they won't wear out like 100% baby alpaca.  A gentle elastication around the arch of the foot ensures that they won't slip down inside your boots.  
They contain the necessary amount of elastane and nylon to make them last.  45% Baby Alpaca, 40% Acrylic, 15 % Nylon.   A higher ratio of baby alpaca would not be as durable. 
One Size Only: 37-41 (UK size 5-8).
Washing Instructions: A cool hand wash (30º) with a mild detergent such as baby shampoo is recommended.  Wash for no more than 5 minutes.  Rinse in lukewarm water, always pressing, not wringing the fabric.  Wrap the item in a clean dry towel to absorb excess moisture.  Reshape as necessary and lay flat to dry.  Do not hang your wet alpaca garment as it will stretch.