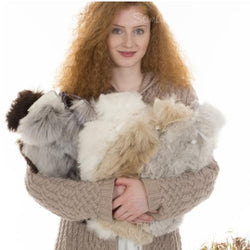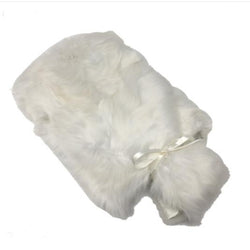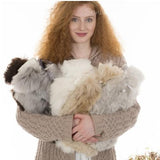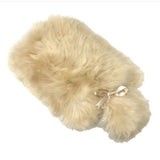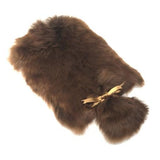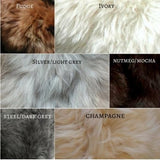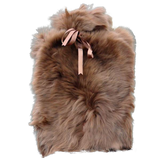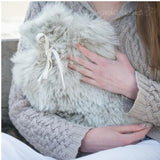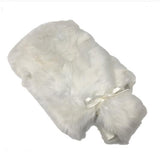 Samantha Holmes
Alpaca Fur and Lambskin Hot Water Bottle by Samantha Holmes
The most luxurious of hot water bottles, designed in Scotland. The cover is handmade in baby alpaca fur with satin lining and silk satin ribbon. This gorgeous gift is perfect for chilly winter nights. A standard sized hot water bottle is included.
The alpaca fur used in this handcrafted product is ethically sourced. The alpacas from which the skins are removed are not killed for their fur. Young alpaca can perish in the harsh Andean winters where they roam freely on their native terrain on the Altiplano of the Andes. The fur used is from alpacas who have only died of natural causes. 

PLEASE NOTE: This item is dry clean only. When using fill the hot water bottle insert first and ensure it is dry, with no leaks, before returning into the cover.